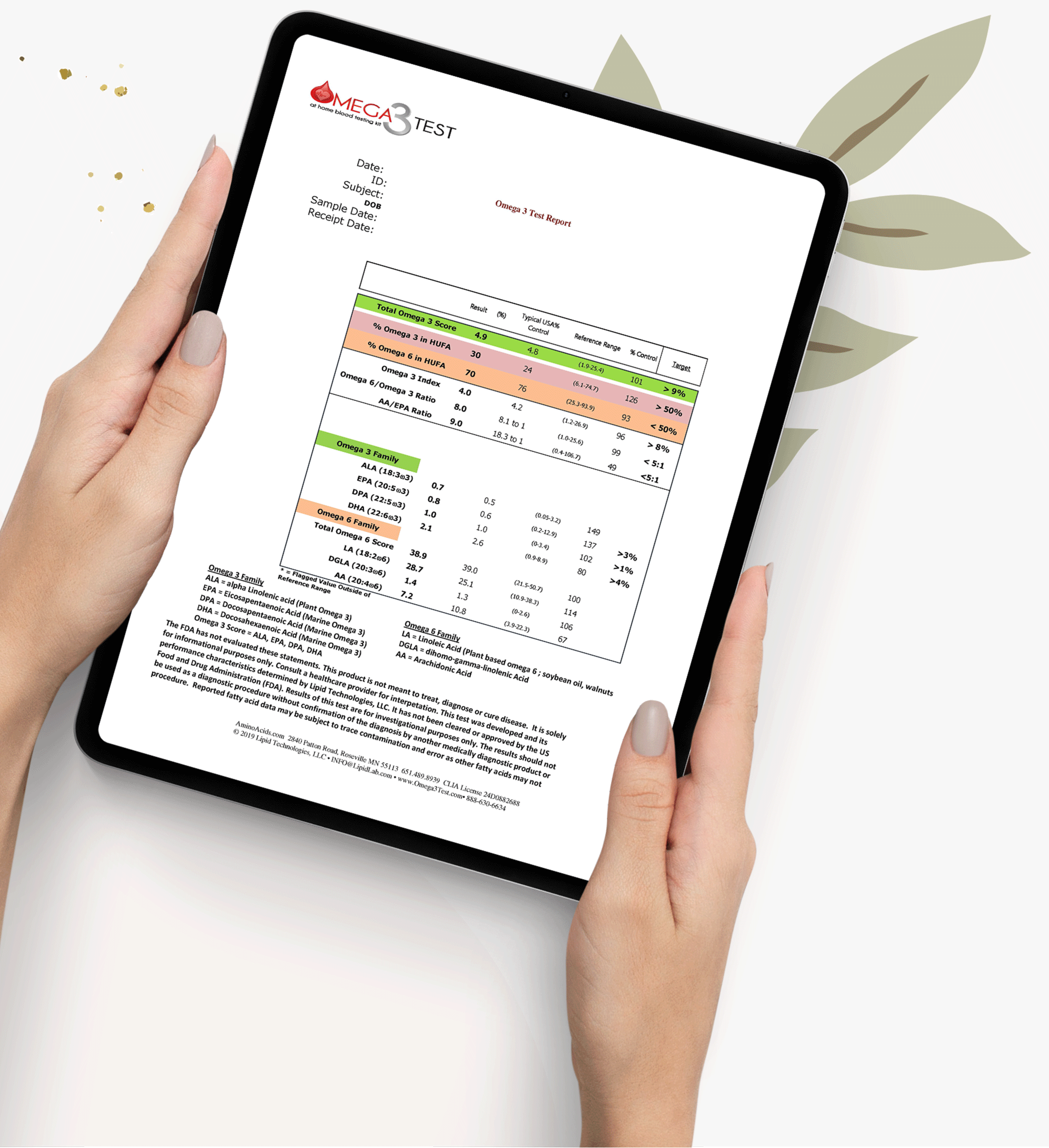 When it comes to unbalanced inflammation, it can be hidden for years until it starts impacting your overall health and many times, uncontrolled inflammation doesn't show up until it's too late . Inflammation can affect your everything from the heart, brain, arteries, joints, and basically every major body function.
Running your yearly blood work with your Primary Care Doctor is not enough to assess your current level of cardiovascular health — with heart disease as the #1 cause of death, it's important to look at all factors.
Cardiovascular
Issues
Blood Pressure
Imbalance
Hormone
Imbalances
Systemic
Inflammation
Childhood Mood
Disturbances
Muscle
Inflammation
Premature
Aging
This is the #1 test to check your levels of inflammation.
The inflammation levels in your body.
The ratio of omega-6 to omega-3 fats in your body.
Where you stand compared to the healthiest, low-cardiovascular populations and their omega-3 percentages.
Frequently Asked Questions
When should I collect my sample?
Sample should be collected upon waking after having fasted for at least 8 hours.
What if I can't get enough blood to fill my spot card?
If more blood is needed, wipe with an alcohol pad again and massage finger to assist blood flow. Be sure to use the additional lancets provided as each lancet is for one-time use only.
How do I send back my sample?
All labs are done at-home and you can send them back to the lab using the pre-paid FedEx envelope, which is provided in each lab.
How long does it take to get my results?
It typically takes around 4 weeks to receive your lab results back.