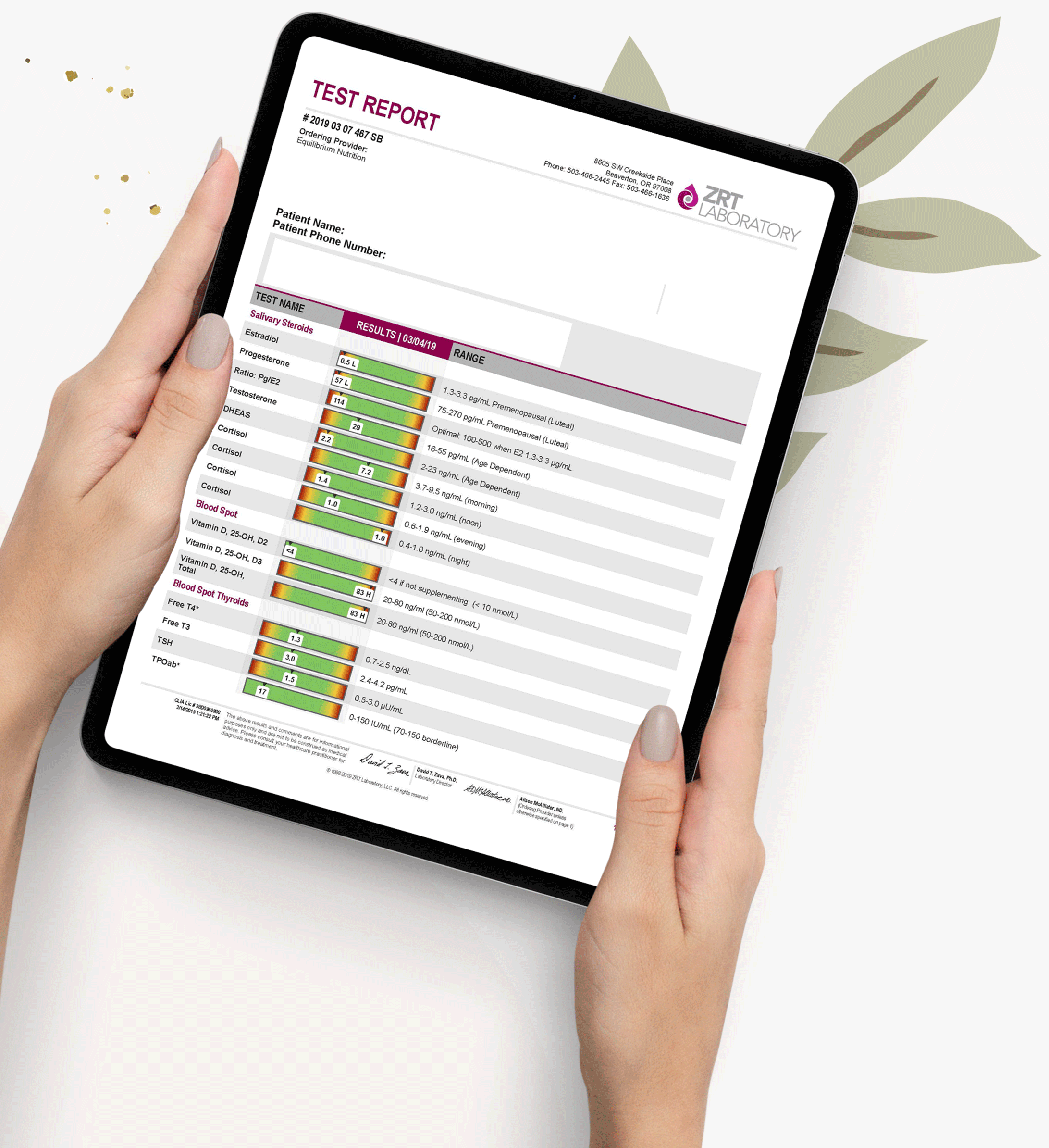 Hormones play at pivotal role in how we feel. Hormones, however, can be tricky, because even if they're in the right lab range, they must be in the right ratio with their counter balancing hormones (Ie. estrogen dominance or elevated venting cortisol).
Skin
Issues
Thinning &
Brittle Hair
Find Out More About Your Thyroid & Hormones
Estradiol; Progesterone Ratio: Pg/E2; Testerone; DHEAS; Cortisol (x4)
Vitamin D (D2, D3, & Total)
TSH, Free T3, Free T4, TOPAB
Blood Spot CardioMetabolic Markers
Frequently Asked Questions
When should I collect my sample?
Fasting is recommended (no food or drink other than water) 10-12 hours overnight before collecting in the morning and 2 hours prior to collecting throughout the day.
How do I send back my sample?
All labs are done at-home and you can send them back to the lab using the pre-paid FedEx envelope, which is provided in each lab.
How long does it take to get my results?
It typically takes around 4 weeks to receive your lab results back.
Do I need to avoid anything prior to collecting my urine sample?
Please avoid anti-aging/anti-wrinkle facial creams for 3 days prior to testing, as they may contain undisclosed hormones.
What if I can't get enough blood to fill my spot card?
If more blood is needed, wipe with an alcohol pad again and massage finger to assist blood flow. Be sure to use the additional lancets provided as each lancet is for one-time use only.